Looking for summer plans? Tired of the same routine? Want a fresh start?—well, you've come to the right place! Believe is hosting its first ever online conference for high school students on August 6-7. The theme for this conference is: Evolve 2021 | Developing Elite Level Leadership.
Our team has been preparing tirelessly for this epic event over the past few months with hopes to inspire youth across Canada to up-level their leadership skills. Regardless of your age, or grade, or current leadership ability, leaving your comfort zone to evolve may seem daunting. There's just so many ways to become the best version of ourselves. And the journey starts with just a single foot forward. Perhaps it's time to shut off the inner, doubtful voice, and let ourselves transform the way we were meant to.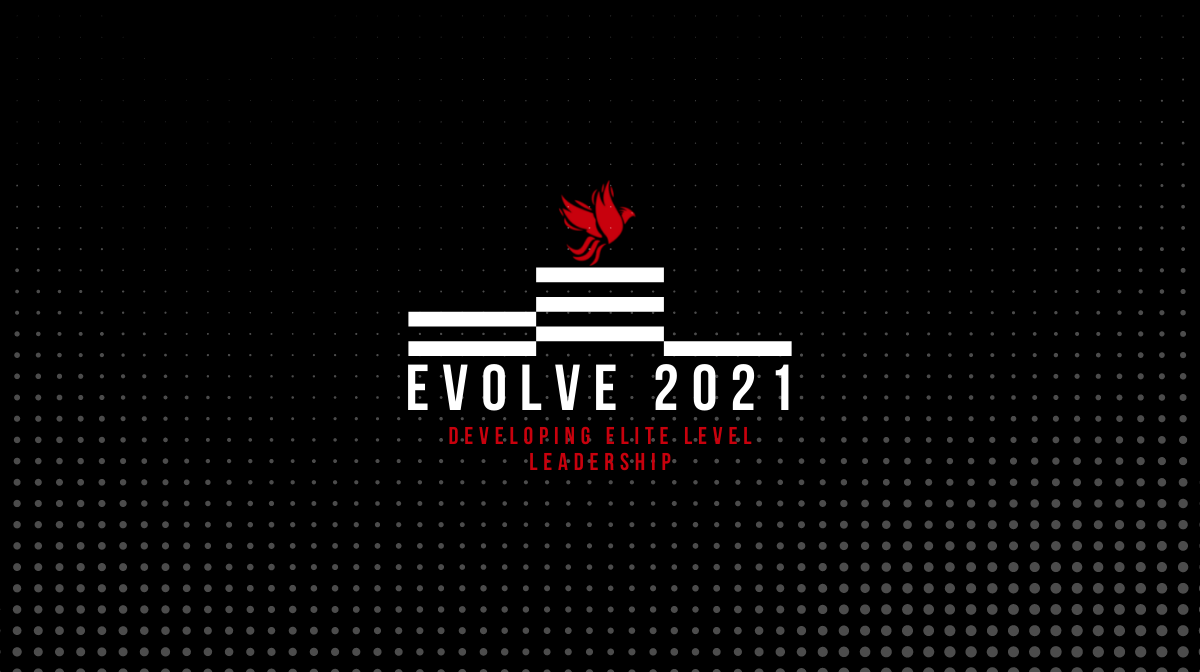 LEADERSHIP
How does one start developing elite level leadership? Well, I'm sure most of us know what leadership means, so I'll skip the hearty definition from the Webster's Dictionary. Instead, here are 3 strategies to keep in mind as you start building those leadership skills:
#1. Take Initiative
Sometimes people can become complacent for many reasons—lack of motivation, purpose, etc. But building leadership skills requires experiences, and experiences come from moving. It's about moving forward, taking on more responsibilities while going above and beyond your current position. This is how people grow. In other words, it's about taking initiative to improve and challenging oneself to improve.
#2. Discipline
Building leadership skills will involve some form of discipline, regardless of our objectives. For example, a student athlete may need to cut back on junk food to perform well during game season. A teacher may need to sleep earlier everyday to have enough energy to teach their class. A senior mentor may need to prioritize tasks to keep up with leading sessions for their students. Every effort counts towards gaining leadership skills.
Discipline is a big part of it all. Being a leader means being disciplined. It means having self control to know what needs to be done and what should be done to achieve certain goals.
#3. Learn
One of the toughest things to do in basketball is rebounding. It seriously takes courage and strategy to clear out the crowd, reach for the ball, and start a new play. Learning from mistakes takes on the same process. After making an error, it's hard to move on or try again.
Yet, those moments where we feel defeated or riddled with uncertainty is where we learn the most! It's where we have the highest potential to get out of our shells and become leaders. So when you do make mistakes, make rebounds. Learn from wrongs and move on, because the game's not over yet
WHAT DOES "ELITE" LEADERSHIP LOOK LIKE?
Recently, a student named Alexandro shared their anecdote of losing their school election for President. They had been working closely with students and staff to make their school a better place for everyone to learn. Alexandro proposed many great ideas including bringing back their Pep Rally that had been cancelled for many years. Driven with unmet dreams, the senior high school student garnered support from peers and petitioned to bring back the rally. And in the end, the school principal agreed to schedule the event—but the school's Student Council received the credit.
WHAT REALLY MATTERS
When I read this article, I thought about how unfairly the student was treated. The senior probably spent several weeks trying to get approval for the Pep Rally, but wasn't acknowledged for their efforts. But what truly struck a chord was his response, "A true leader is a person who tries to bring people up, push the line in the right direction…they don't necessarily have to be seen, or at the front of the line, but the one doing the push is really who everyone follows." Alexandro still felt a rewarding sense of achievement, and was still a leader who created change for the better, even if these actions occurred behind the scenes.
"A true leader is a person who tries to bring people up, push the line in the right direction.
They don't necessarily have to be seen, or at the front of the line,
but the one doing the push is really who everyone follows."
EVOLVING AS LEADERS
Like Alexandro, anyone can be a leader. The definition of "leader" should not conform to any specific person or trait. It looks different for everyone. Some leaders prefer to stay behind the curtains and work with a team to execute a goal. Other leaders may decide to step out of the shadows in order to bring attention to an important cause. What ties every leader together is their evolutionary process.
As a leader-to-be, take advantage of opportunities, jump into learning experiences, and don't be afraid to develop skills along the way. Learn from your mistakes, develop discipline, take initiative, and begin your leadership journey.
To help you start or continue your leadership journey, we hope you'll join us on August 6 & 7 at the Evolve 2021 Leadership Conference. We have been developing some amazing content that will touch on many facets of leadership: motivation, networking, entrepreneurship, and skills development. We will be sharing more updates over the coming weeks, and hope to see you there!
Students can register & learn more about the conference HERE!