A few weeks ago we announced the Evolve 2021 Conference which will be taking place on August 6-7 and our team is super excited for all of you to continue your leadership journey with us this summer (register HERE)! Not everyone knows what the best next step is in their leadership journey, and that is totally normal. We recommend you embrace the ambiguity and attend free events like this one to help expand your mindset, learn new things, and potentially spark a new passion!
Behind the scenes of this conference is a team of truly diligent young leaders who have been working alongside Sarah Wells and Emily Miles to put the conference together!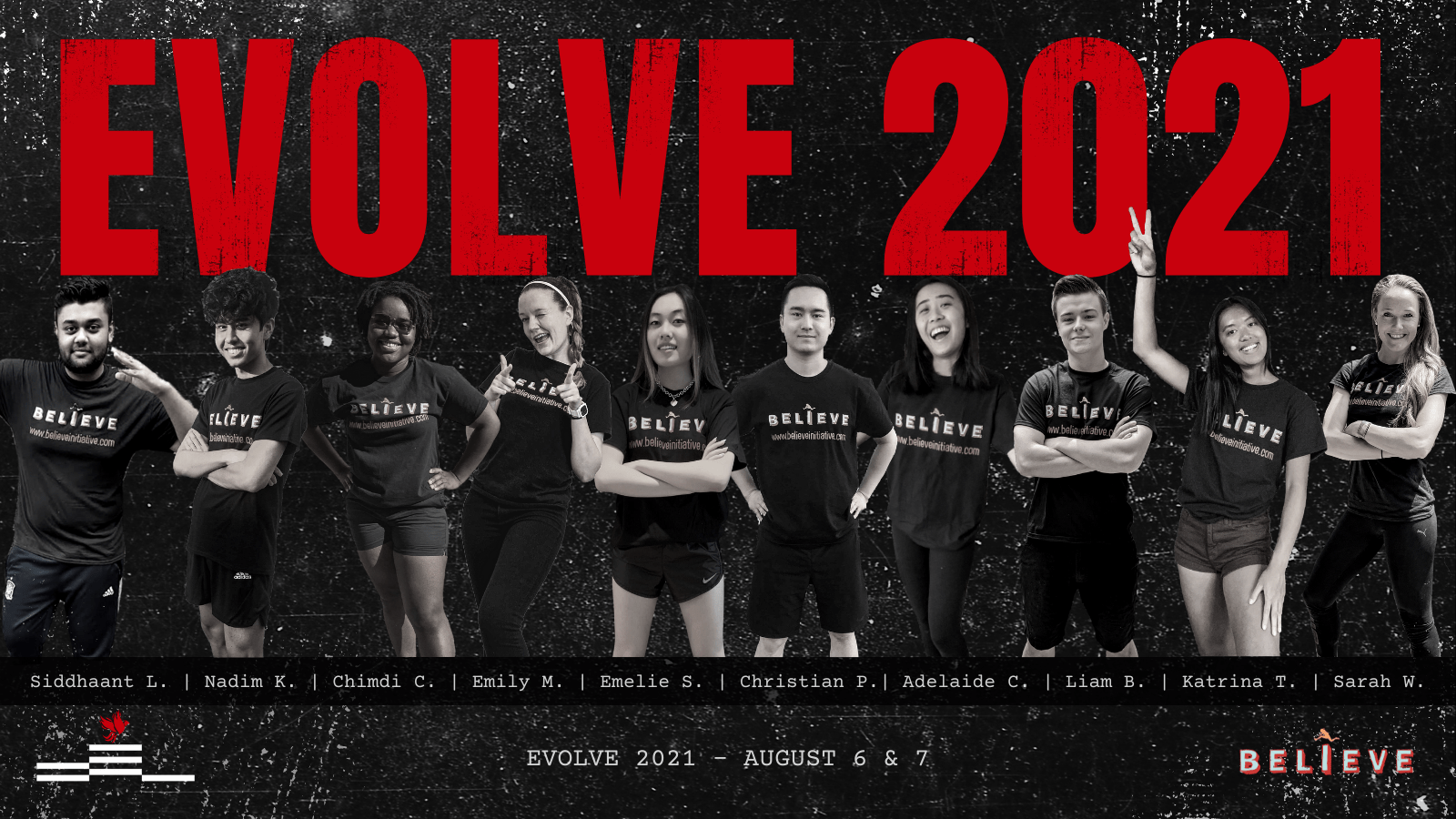 Each member has their own story and lessons they've learned along their own leadership journey, and I want to introduce you to one of them.
Meet Nadim
Currently a second-year student at the University of Toronto, Nadim studies marketing and entrepreneurship. Since graduating high school, Nadim has had the privilege of experiencing multiple on and off campus roles that helped shape his career path. However, it wasn't always as clear cut for him.
In his first year, Nadim felt like he forgot everything. And he knew to get the most out of his university experience, he would have to get himself out there, stay connected to opportunities around him. So Nadim decided to attend frosh week—a week of activities for first-years to get comfortable and into the school spirit.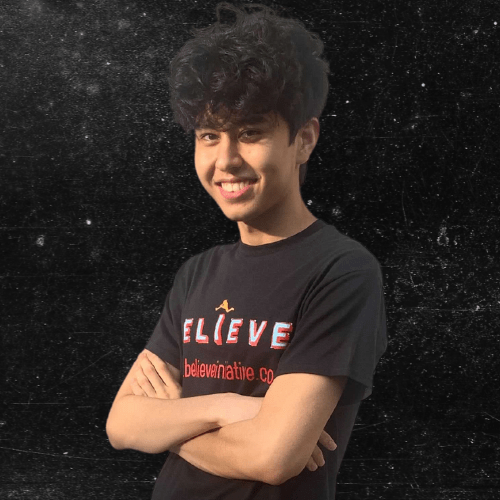 "That was the beginning of getting out of my comfort zone and the growth of my skills, randomly talking to people I've never met, taking leadership in the events; it was truly a monumental moment in my self-growth. From this experience I was able to meet a group of friends and feel confident in many skills such as public speaking and taking initiative" said Nadim.
He also found a way to keep steady and carry on without wanting to know all the answers. Because truthfully, there won't be answers for everything—especially when developing one's career. It's ok to embrace the ambiguity in your life. Sometimes it takes time to discover what you're meant to do. And this can change depending on how you get your hands dirty. 
"I decided to apply to university's clubs, get to know more people, and be an overall active member on campus too. This time period showed me what courage was and how it may be nerve-wracking, but definitely worth it. I taught myself to always strive for more and be better; there's always an opportunity to blossom."
Like Nadim, you can also blossom in your career! It may seem far away, but don't shy away from the fog. Walk through it. Better yet, run through it with confidence and openness to figure out where it can lead you.
WHAT TO KNOW WHEN YOU DON'T KNOW
You may be exploring different passions and seeing whether that could become your career. Other students may still be confused or uncertain about the next steps in their professional lives. And that is O K A Y. No matter what noise we hear, there is no truth in having to know exactly what career path to choose in high school. Or by graduation. Or by the time we enter university. There's just no threshold or time limit to something as subjective as one's career. In fact, many of our conference team members can attest to this.
READY. SO NOW WHAT?
Stay alert for anything that may be particularly meaningful to you that you could pursue long-term. This does not mean that you can turn anything you love into a full-time job. It just means that specific passions with the right skills and work ethic can become more than just a personal interest.
Here are some tips to help you embrace ambiguity in career-building:
#1. Get busy
Don't wait. Build your skills and add more tools into your toolbox. There are many ways to do so: apprenticeships, mentorships, join clubs, do volunteer initiatives, create your own projects, attend workshops or events, etc. The bottom line is experience. And the way to get experience is to be willing to pull on more than one rope. You never know what you'll get or learn at the end of each rope. Perhaps you'll receive more insight on an unfamiliar field or gain lessons on something you didn't think you were interested in before. But ultimately the soft and critical skills you foster overtime will someday become useful to you in whatever career path you're on.
#2. Get interactive
To jump-start your career, you might need some help. Start networking with others. Get comfortable with speaking in larger crowds or approaching industry experts. Those are the ones you can learn a lot from especially when wanting career direction. It may seem daunting, but every single working professional has their own story. They've likely gone through similar stages of life that you and I have, and they know the ins and outs of their specialized fields. So don't hesitate to get advice. Chances are, working individuals have much wisdom to share. Be the first to connect with them. You might even get some ulterior opportunities through your networks.
#3. Get honest
With a solid foundation of skills and connections, you can now be honest with yourself. What do you like to do in your spare time? What have you learned that stands out to you the most? Which of your skills can you see yourself improving long-term? What are your weaknesses and limitations? How can you improve your weaknesses while pursuing your goals? What is your goal?
So many things to consider!
It's easier said than done, but try not to fret when faced with such questions. Think about all that you have accomplished so far and take time to analyze what you can and cannot do. Know what brings you joy, meaning, and fulfillment. You will always have options. Don't be afraid to choose. If you need to change your decision midway, have a back-up plan. Patience is eminent throughout your career. Embrace the ambiguity!